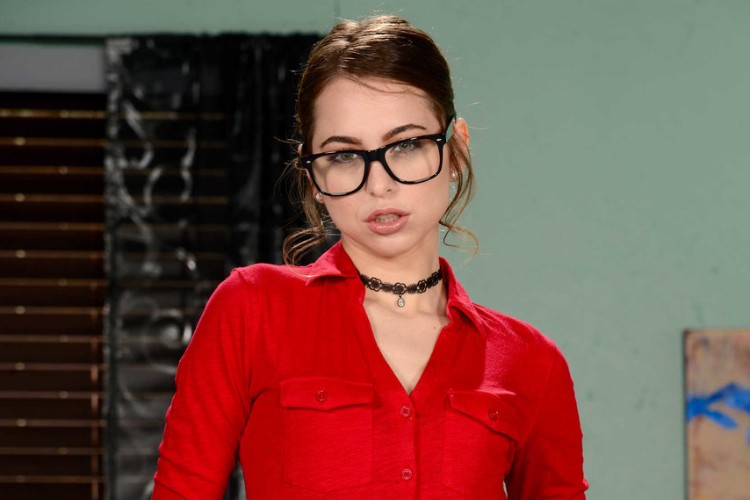 Have you ever had that one job you just had to get? Rey had. Sure, it was only a little office job, but she had wanted to work for the company for years. Every time she saw an application come up she practically hailed her CV on the place, and she wasn't the only one: the company was well-known and profitable.
More than that though, for somebody such as her it seemed like the perfect place to work. The job descriptions explained they were only looking for keen, intelligent applicants, and emphasised the chance for immediate progression. They wanted their applicants to make their mark on the business, to work hard building relationships with the staff, and there was even the chance to secure deals with company partners and new customers.
The benefits were great as well: plenty of holidays, regular business trips abroad, an excellent salary practically double that of their competitors, and frequent staff nights out. It was no wonder their staff turnover was so low; job openings were painfully rare.
It had been with almost agonising excitement then that Rey received a call informing her she had got the job. She had spent the rest of the day dancing around her small apartment and giddily texting her friends, who had convinced her to spend a night on the town in celebration.
Today was her first day, but she was not herself. Despite having spent all morning with her eyes fixed on her company laptop working through her e-learning training courses, now they were all complete she was suddenly hornier than she had been in months. Tugging up her black skirt she bit her lip as she ran her fingers along her quivering pussy, tracing the floral shapes of her lace underwear. She felt hot and needy, her mouth cavernously empty in the same way her stomach might if she had gone several days without eating.
Running her hands over her soft, warm flesh felt good, but she needed more. She needed a firm grip from somebody bigger, stronger – somebody with a powerful air about them capable of teaching her some manners. She could not understand what had come over her, but she didn't care: it felt so good to be bad.
Naturally, during her time working on the laptop she hadn't noticed the almost imperceptible flickering of the screen, the shifting colours of the words and diagrams. The way words and phrases would pop up in the white spaces for just a fraction of a second, or how random words in the paragraphs she read would briefly be replaced by some sexual descriptor. By the end, she had spent so long staring under the thrall of the subconsciously hypnotic screen that she was a different woman entirely. Fully trained in more ways than one, she had risen from her seat with the intention of informing her boss she had completed the courses, only to be struck by an overwhelming urge to play with herself.
Just as she was slipping a hand into her underwear, the door opened and a tall blonde woman entered the room. 'Miss Hart,' she was saying before spotting the squirming bespectacled woman in the middle of the room. 'Ah, I see you are ready. Very good. If you would like to follow me I will take you to Mr. Henderson. I'm sure he will be very pleased with you.'
Happily following the woman, Rey tugged her skirt back down but struggled to know what to do with her wandering hands as they passed through the offices. Fortunately for Rey, Mr. Henderson had plenty of ideas what she could do with her hands and the blonde woman was more than happy to assist in her advanced training.
Once they had finished, Mr. Henderson informed her she was to take her laptop home and repeat her training three times per week for the following six weeks. By the end of this period he assured her she would be an irreplaceable member of the team.
Leaving his office, Rey allowed herself a little smile. The job description had been right; the mark she had left on the business was a bright scarlet ring around Mr. Henderson's wonderful cock; already she had put in a lot of hard work to build her relationship with her boss and his other secretary; and Mr. Henderson had informed her she would be visiting some regular customers with him tomorrow morning to play an important role in their negotiations. She couldn't wait to spend time with Mr. Henderson on one of his many foreign business trips, perhaps even joining him on one of his personal holidays to make sure he was well looked after, and if the way the blonde woman had been talking was any indication the staff nights out were going to be equally as enjoyable.
One thing was for sure, she was looking forward to spending more time on her erotic-learning courses…
---
Thanks for reading!
To give you an idea of just how long some stories have been in my backlog, this one was inspired by my entrance into a new job – a job I began in March. I wrote this during the first few weeks of starting there are spending hours on end dragging myself through all the required e-learning courses and realising the process was the perfect time to brainwash a new employee into engaging in a few company benefits.
Also, the model in this piece is the delicious Riley Reid. As the number 2 pornstar by PornHub's rankings and accompanied in the top ten by such talents as Abella Danger, Brandi Love and Angela White, if you haven't heard of her already you must surely be living under a rock. Don't let her small frame fool you – she's more than a match for the bustiest, curviest bimbo models around and has surely earned her position on PornHub's ranking. Be sure to check her out if you enjoyed this piece.
I would love to hear your thoughts on my work, so please leave me a comment!
Keep up to date with new releases by following me elsewhere:
Twitter: @Fetish_Fantasy_
---
Imgbox gallery: https://imgbox.com/g/biRDU1Gism
Image gallery: https://www.pornpics.com/galleries/leggy-white-chick-riley-reid-strips-to-black-stockings-with-her-glasses-on/
Images: https://www.sex.com/pin/57777371-discreet-secretary/