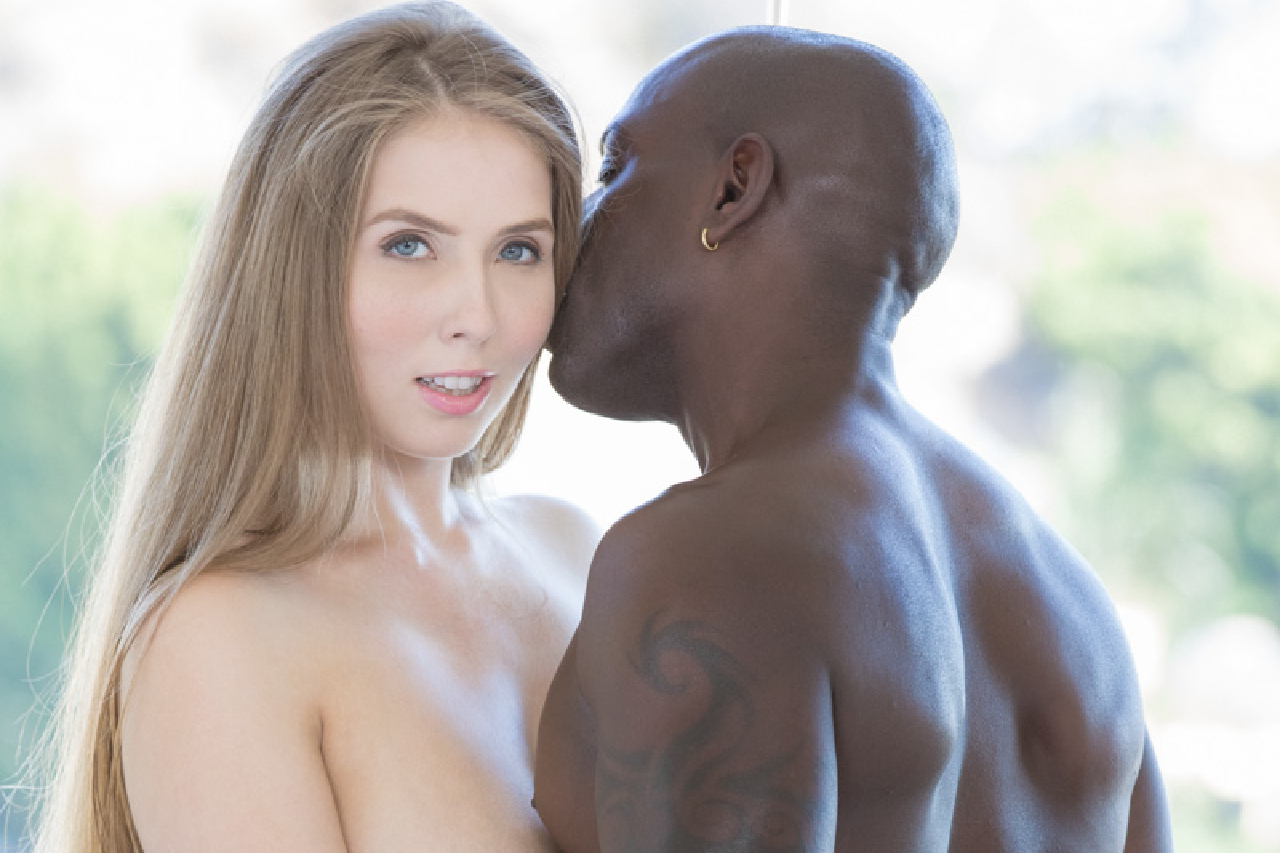 DAY 1
'That's right, Lance, make sure you record all of this. It's going to be important for us to see your facial expressions and hear how much you moan when we watch this back.'
Knowing Lance could see his face in the recording, Elijah tried his best not to let his pleasure show. Limiting himself to gruff grunts and throaty growls, he kept his jaws clenched tight and forced his eyes not to glaze over to ensure he looked focused on the task at hand.
Not that it much mattered. In his transformed body Lance was little more than a busty receptacle of nymphomaniacal energy, desperate for satisfaction and overrun with filthy desires he would never have considered in his male body. Elijah could probably have laid out his intentions for Lance right then and the dumb slut would have only moaned louder, but as a psychiatrist he knew there was no way to tell exactly how a particular patient would respond, especially in the early stages of their treatment. Given it had been a while since he had last cared for an X-Change addict he had no desire to ruin things by getting ahead of himself.
'You really think this will help, doc?' Lance asked between breathless groans. 'Just recording you pounding me like this is making me horny, I can only imagine how hot it will be watching it with you later.'
'Don't worry,' Elijah assured him, 'it's all part of the recovery process. In fact, dirty talk like that is especially useful to demonstrate how detached you become from yourself when under the influence of X-Change. Talk dirty to me, Lance, I assure you it will help…'
---
DAY 5
Lance was no more than a puppet in Elijah's arms as he rode the psychiatrist's huge cock. His moans had devolved into incoherent sobs of pleasure and he had allowed the instincts of his horny body to overwhelm him, rocking his hips in time to Elijah's deep thrusts. More than that, Lance didn't even seem to realise he was permitting his psychiatrist to lift his feminine body in his strong black hands and bring him down increasingly hard, penetrating even deeper as a result.
'You see, Lance, this is how negatively your addiction is impacting you. Those videos we took were intended to demonstrate the toxicity of your transformation, but since we recorded them you admitted to taking more X-Change and masturbating every night to the fantasy of a big black cock like mine filling you up. But look how that is affecting you – your mind is checking out and your only desire, your only purpose, is to ride me. Isn't that right?'
'My… my only purpose… is to ride you…' Lance babbled between his shuddering groans.
This Lance could not see him, so Elijah made no effort to conceal his pleasure. Beaming broadly, he thrust a little harder and mentally congratulated himself: Lance was playing right into his hands…
---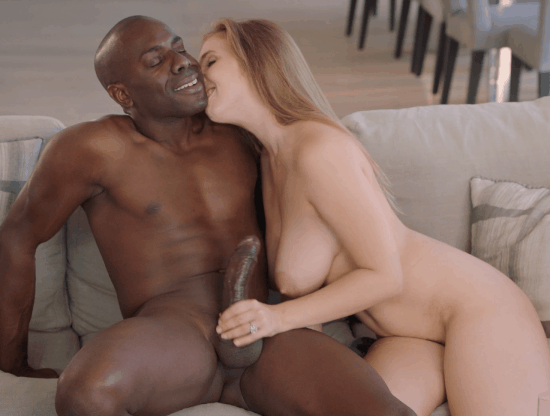 DAY 12
'You know doc, if I didn't know better, I'd say you were enjoying have me stroke this fat cock of yours every day,' Lance giggled, kissing Elijah's cheeks and rubbing his heavy tits against the man's firm chest.
'Well it is only natural to feel pleasure in this scenario, my dear. A beautiful woman like you rubbing my cock like you are starving for it is the thing of most men's dreams. But I assure you this is a big step in your recovery. You have successfully gone an entire week without making love to me and satisfying yourself instead with handjobs and blowjobs. You are making excellent progress. A week more of this and you may well be able to go without any dick at all. You're on the way to kicking your habit.'
But Lance wasn't listening to him. Instead, he was working his way down Elijah's broad chest with his soft, plump lips, leaving a trail of wet patches like glistening footprints as he descended. Soon the psychiatrist's cock was swaying in front of his face and a second later he had engulfed it in his hot, wet mouth. Bobbing his head enthusiastically he continued to jerk Elijah into his mouth, eyelids fluttering as he did so.
Knowing Lance was rapidly approaching the point of no return Elijah chuckled and took the opportunity to enjoy his patient's dedication as he continued to cement Lance's addiction. Resting a powerful hand on Lance's head he pushed him further down his shaft, proving to the young addict he could take much more cock than he thought possible, while his other hand weaved over Lance's pale back to sink his thick fingers into his dripping pussy.
'Just think, Lance, a week ago you couldn't go a day without having me in this tight pussy of yours,' Elijah said, 'now look how far you've come. You don't want me in your pussy now, do you?'
Eager to please his psychiatrist, Lance shook his head with a moan, but Elijah grinned as his busty lover began to rock against his fingers to take them deeper…
---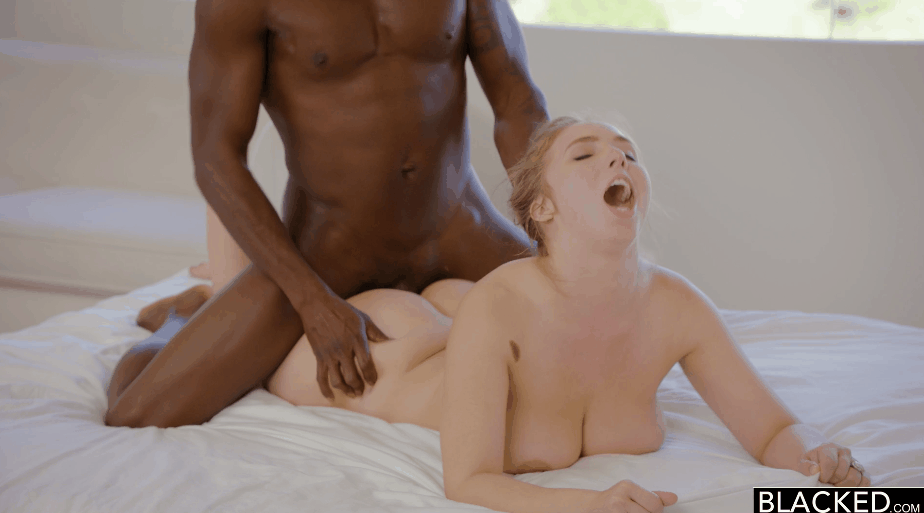 DAY 19
Elijah had waited until Lance was practically screaming to be fucked before he had obliged. As the week had progressed he had gradually introduced more fingers into her pussy while she had blown him until their combined girth was almost comparable to the thick shaft she had been slobbering over with such devotion. All the while he would tell her she was doing well for not wanting a cock as thick as this in her pussy, while subconsciously strengthening her craving for it by fingering her deeper and longer with every session.
By the end of the week Lance was begging for him to fill his pussy again. Today he had come in dismally distraught, having grown so desperate for satisfaction that he had spent all day since their last appointment under the influence of X-Change and occupied his night by filling his cunt with a host of huge dildos he had bought from a local sex shop.
Now, as he hammered Lance hard from behind, Elijah laughed at her euphoric moans. The deprivation of his cock combined with the consistent subconscious conditioning that whenever she was near his dick – be that blowing him, jerking him or just watching him disrobe – she felt pleasure had resulted in a mindless need for him. Just as he had planned. Lance's delirious cries of ecstasy proved beyond all doubt his addiction to Elijah was sealed, and as such the psychiatrist didn't bother to hide his pleasure nor try to appear professional. Instead, he spanked Lance hard as he ploughed him, gripping his thick ginger hair and tugging his head back to penetrate deeper.
'I'm afraid it seems you are a lost cause, Lance. Your addiction is too deep-rooted to beat and there is nothing I can do to resolve your dependency. I recommend taking X-Change Seal in order to permanently transition into your female body. It will make coming to terms with your addiction much easier.'
'Whatever you say, doc,' Lance gasped, 'just keep filling my needy pussy. Please, don't ever stop…'
---
DAY 20
'Oh, doctor,' Lena cried, giggling with ecstasy as he plunged into her waiting hole. 'Fuck, you're so big, I don't know if I can take you all.'
'You've taken me plenty of times before, bitch,' Elijah growled.
'I know, but since sealing myself in this body every time feels like my first time. We've already made love in half the rooms of your house and it still feels like you're fucking me for the very first time. Oh… my… fucking… GOD!'
After that Lena was once more reducing to a giggling mess as he drove her into a state of erotic bliss. He had seen her break down with desire before, of course, including several times that same day as he victoriously used her curvy body as frequently as possible, but this time was different. For the first time since she had arrived at his door that morning – and indeed the first time since the nervous, erratic young man had initially explained his troubles – Elijah could no longer see any trace of Lance in Lena's eyes. Just as he had planned, the addict had not only given in to his addiction but had accepted and succumbed to the naughty, horny, cock-hungry persona Elijah had carefully cultivated over the past three weeks. Lena was his plaything now.
He knew she would not be the last X-Change addict he dealt with, not by any means, and he always looked forward to the next one to grace his couch. When they did he would do to them the same as he had done to Lena, drawing them slowly under his control until they lost themselves completely to their lust and desires. They would remain his lovers for some time before he would eventually urge them to find a big black daddy to call their own.
But Lena? Lena was the hottest, filthiest whore he had come across for a very long time. He couldn't give her up – she was far too good to let fall into the hands of a man who didn't appreciate all the work it had taken to make her what she was. Using her tight cunt as a hot, wet sheath for his meat, he knew he would keep her. Perhaps she would even help him show other addicts the benefits of giving in to their dependency.
Just then she composed herself, staring at him with a devilishly naughty glint in her eye. 'You know, doctor, there's one thing I never tried in this body before and I just realised how badly I want it. Please, I need you in my ass.'
Oh yes, Elijah thought, pulling out and aligning his heavy boner with her winking ass, she's a keeper alright…
---
Thanks for reading!
The models in this scene are Lena Paul and Joss Lescaf.
While proofreading this piece I realised that I don't believe I've showcased Miss Paul's work on my blog before, and that is frankly unforgiveable. She is one of my absolute favourite models and I am never disappointed when watching her work. I love her work so much in fact that I considered showcasing it in both Lake Fantasy and Fantasy Resort (more comments on that further down) however I unfortunately couldn't settle on a narratively appropriate gallery to use for her in either of them. Still, I'm certain she'll make an appearance in future stories. Paul is a model in the spirit of the one and only Angela White – she's all natural, all curvy, and all mind-blowingly naughty. She is one of the best models in the business, and better yet she isn't bothered about being a plastic slut, but rather just being her hot, hedonistic, horny self and producing some of the sexiest content around in the process. Just go and watch her work. Seriously, there's nothing I can say that can put into words how incredible a model she is, so just watch her work and let her show you for herself.
I haven't got quite as much to say about Lescaf, but that's not to say he isn't a fantastic model, it's just I'm maybe a bit too in love with Paul for my own good. Anyway, Lescaf is a powerhouse of an interracial performer and he is a staple model for Blacked/Blacked Raw as well as other interracial studios, so he has plenty of scenes for you to explore at your leisure. It's hardly surprising he is so in demand with a cock as impressive as his, and I highly recommend going to watch in action – you will not be disappointed.
Just as a quick note before I lay out my plans for next month, I wanted to point out that I could not find the image gallery for this scene so I went with the gifs instead. In the end, I think that was a good choice, even if a few aren't particularly clear, and I really enjoyed writing in this style since it allowed me to document a slow-burn brainwashing story in a compact manner while also excluding much of the insignificant character fluff – this was pure smut all the way through and I loved every second of it. I hope you did too!
And finally, here's an overview of what will be happening on my blog throughout August. Off the back of last year's Lake Fantasy I decided to write another series with the same premise set in a different location within the same universe: Fantasy Resort. This multi-chapter story is longer and maybe even more lascivious than Lake Fantasy, and it will be releasing all throughout August, starting from Sunday 1st in two days time.
Sunday's release will be the prologue, then after that I will be releasing three new chapters per week on Mondays, Wednesdays and Fridays. Like Lake Fantasy, this series is as much about showcasing the work of some of my favourite models as it is about crafting a large, interwoven story of lust and passion, so you will be able to find sources to the work of all the models involved in the comments for each story.
Fantasy Resort might just be my magnum opus, so I encourage you to come back on Sunday when things kick off!
I would love to hear your thoughts on my work, so please leave me a comment!
Keep up to date with new releases by following me elsewhere:
Twitter: @Fetish_Fantasy_
---
Imgbox: https://imgbox.com/g/iU1UT9xxdl
Images: https://www.sex.com/pin/53607264-lena-paul-blacked-selfie-time/
https://www.sex.com/pin/53605935-lena-paul-blacked-eyes-rolled-back-tits-bouncing/
https://www.sex.com/pin/53574586-lena-paul-blacked-busty-white-chick-prepping-huge-black/
https://www.sex.com/pin/53655716-lena-paul-blacked-spank-that-fat-ass/
https://www.sex.com/pin/53587888-lena-paul-blacked-balls-deep-in-lena/
https://www.sex.com/pin/53607289-lena-paul-blacked-pinned-down-and-taking-it-oh-my-god/