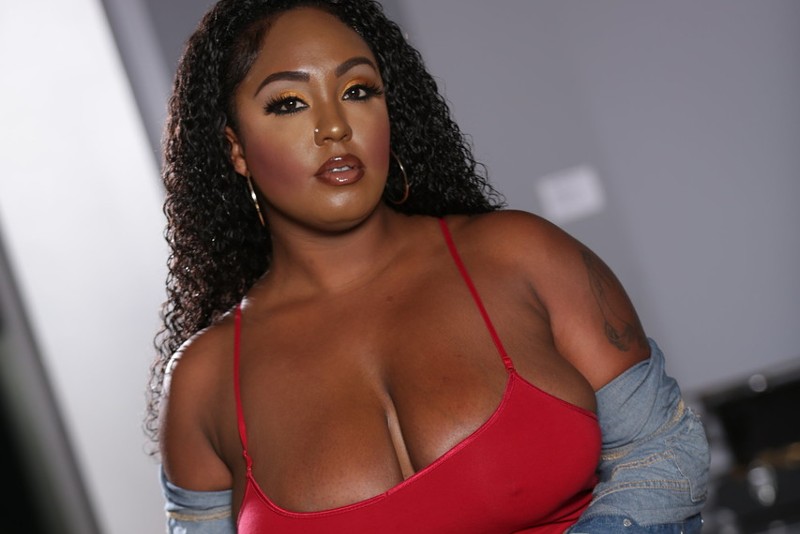 ---
'I can't believe that dumb bitch dumped you,' Marina said. 'I mean seriously, you're so fucking hot. I spend my nights dreaming of studs with your looks and she actually thought she could do better than you? She's out of her mind, babe.'
At this point, Marina didn't even need to waste her energy flattering Reece. He was too busy staring at her stupendous tits to focus on anything she was saying, while his tented jeans made it obvious that she had already achieved her goal of seducing him.
But the opportunity to trash talk Tiffany was simply too tempting to resist, especially to someone who hated her almost as much as she did.
And there was no doubt at all that Reece loathed Tiffany. Not only had she dumped him to hook up with his best friend Joel, but to make sure no girl ever touched the former campus king again she had spread a series of humiliating rumours ridiculing everything from his size to his stamina to his sexy talk. By the end of her ruthless campaign Reece had been unable to show his face on campus. Taking a job hosting the university's revision-focused radio show, he was now a complete recluse.
Sashaying over to him, Marina slipped her hand down the front of his jeans. Curling her manicured fingers around his huge meat, she smiled as he gave a low groan.
'Well, that skank was obviously lying when she said you were small. Maybe I should find out for myself what other things she was wrong about.'
Sinking into a nearby chair, Marina pulled Reece over. Tugging down his jeans and boxers, arousal squirmed through her insides as his rigid cock bucked free. Her mouth was watering instantly and she felt her pussy begin to drip.
'Mmmh, do you like me jerking off your hard cock, babe?' Marina smiled as she stroked his shaft. 'Maybe you'll like these even more.'
Shrugging off her denim jacket, she tugged down her red crop top and allowed her immense tits to burst free. Reece's eyes bulged and his jaw dropped, clearly unable to believe how lucky he'd gotten when he'd let her into his studio. The next second he was groping her fat rack roughly.
Marina gave a horny giggle. She could not deny it felt very strange lusting after Reece. After all, not so long ago, when he had been Tiffany's boyfriend, the muscly jock had relished the chance to insult or intimidate Mason, even beating him up on more than one occasion.
But things had changed since then. Reece was a different man entirely, his brutish nature replaced by a brooding rage focused on Tiffany alone, while Marina could sense how deeply he longed for the company of a whore like her who could truly satisfy him.
And Mason was no longer a man at all.
Over the past few weeks, Marina had come to realise that the effects of Tiffany's spell were more than skin deep. She wasn't just a nerd forced into the body of a MILF, she had become a deviant in both mind and soul too: she craved a thick cock filling her holes; the thought of pressing her tits against a stud's broad chest left her breathless with arousal; she even delighted in showing off her body, the new wardrobe she had bought for herself tailored towards exposing as much supple ebony skin as possible.
To her surprise, she had discovered she actually liked her new life. When she walked down the street she turned more heads than any of the skinny bitches and the lust in the eyes of her admirers only boosted her budding confidence.
Ironically, although intended an insult, Tiffany's suggestion that Marina 'get used to' her new body was the best advice the bitchy bully could have given her victim. So that's exactly what she had done.
With each passing day, Marina had grown more comfortable with her transformation and by now she didn't care that she didn't look like the stereotypical nympho. With curves to die for, years of experience over the younger whores, and more erotic stamina than Tiffany's entire clique put together, there was nothing they could do that Marina could not do better. For the first time in her entire life she was proud of her body, and nothing anybody said could convince her otherwise.
Despite falling in love with her new life, Marina had still resisted the urge to find a stud to fuck until tonight; if she was going to make Tiffany's spell permanent, she wanted to do so with style.
Fortunately, she couldn't think of any better way to consummate the spell than by seducing her bully's vexed ex – and the man who was going to help Marina ruin Tiffany for good.
Reece was already hers – he had been since the moment she entered his studio and pulled him into a passionate kiss – but Marina wanted to seal the deal before explaining his part in her vengeful plan.
Looking up at him, she smiled sweetly. 'You know, baby, if you ask me that dumb bitch Tiffany needs to be taught a lesson. I know she hurt you – she hurt me too, and I want to make her pay for it. You're going to help me with that. But first, I want to do something for you.'
Before Reece could respond, Marina bowed her head and wrapped her lips around his thick cock. Swallowing him deep with all the ease of a veteran slut, she groaned as lust overwhelmed her, and soon the air was thick with the sordid wet slurping of a natural born bitch gorging on the cock of her first bull…
---
Thanks for reading!
Don't forget to come back next Friday for the final instalment of Mason's story! We've been building to this all month and I can't wait to finally share the climax (heh) of this story with you all.
I would love to hear your thoughts on my work, so please leave me a comment!
Keep up to date with new releases by following me elsewhere:
Twitter: @Fetish_Fantasy_
---
Imgbox: https://imgbox.com/g/dmuoteNiuv
Image gallery: https://www.pornpics.com/galleries/ebony-layton-benton-gets-her-black-pussy-and-boobs-fucked-at-the-music-studio-12061531/