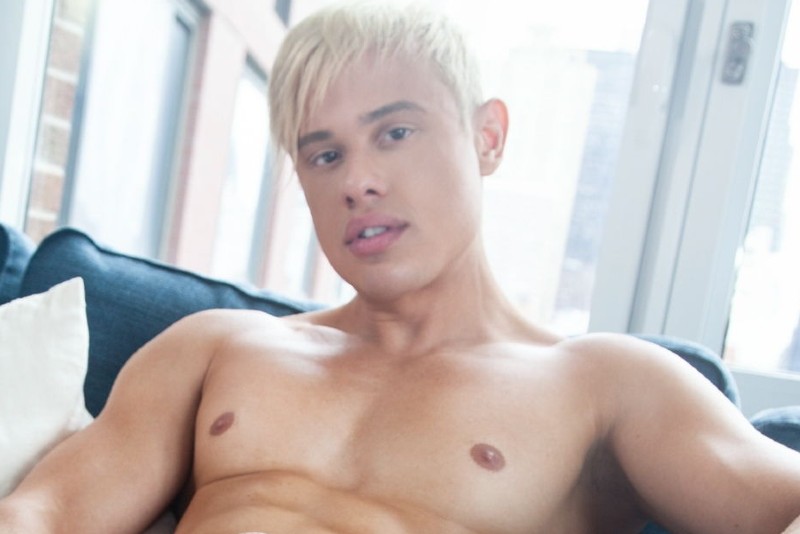 Model: Alam Wernik
---
'Do you really think you're ready for this?' Jake said, stroking his thick cock. 'Are you ready for the best fuck of your life, gorgeous?'
Fighting the urge to roll her eyes at his bravado, Lucy slunk over to him with a mischievous smile. 'Are you?' she retorted playfully. She allowed her sheer lace negligee to fall open, exposing her plump tits and smirked as Jake shuddered with arousal. 'See something you like, babe?'
'How about you get over here and let me show you which parts of you I like?'
Lucy had to give Jake credit, although he was too arrogant for his own good, he certainly knew how to tempt a woman. Somehow his flagrant cockiness was oddly enticing – although his physical cockiness certainly contributed to his magnetic attraction. No doubt countless needy sluts had jumped at the chance to ride that immense dick, and when you spent as much time as Jake likely did with a hot bitch on the end of your cock, it made sense that you'd be eager to brag about your sexual prowess.
But Lucy wasn't like those girls. And Jake definitely wasn't her usual type. She preferred men with as much between their ears as they had between their legs and although Jake undoubtedly had an endless supply of one-liners, it didn't take a genius to figure out he was more bone than brains.
Still, that wouldn't stop her enjoying herself. True, she had plans for Jake he couldn't even begin to comprehend, but that didn't mean they had to rush things. And it wouldn't be right to waste a perfectly perfect cock like Jake's when he was so eager to show Lucy what he could do with it.
Sinking to her knees between his legs, Lucy took his shaft in one hand and began to stroke, peering up at him with an innocent expression as she did so.
'God, you're so fucking hot,' he breathed, tensing with arousal.
A shudder ran through Lucy's frame as she realised he was already playing right into her hands. Driven by raw lust and blinded by his own ego, Jake was the perfect man for her needs; he wouldn't realise she was manipulating him until it was far too late – if ever – and so long as she took things slowly his transformation would be so gradual, so drawn out, he might even come to believe it was his idea.
'I'm not sure I'll be able to take all this, babe. It's just so big,' she said, massaging his ego even more skilfully than his shaft.
Jake grinned. 'Oh don't worry, gorgeous, I believe in you. Besides, I'm in no rush. I'm sure with a little training those tight holes of yours will be able to take me balls deep. How about we start with those pretty lips?'
'My thoughts exactly,' Lucy smiled. Then, bowing her head to worship his cock, she started the two of them down the path that would change them both forever…
---
Thanks for reading!
I genuinely cannot tell you how excited I've been to publish Twisted Love. Admittedly I'm biased, but it is easily one of my all-time favourite pieces on this blog.
I always intended for it to be a longform, slow burn story, but by the time I had finished it wound up as one of the longest standalone stories I have ever written, if not the longest. All in, it is just shy of nineteen pages long.
On the advice of my good friend Papa Dragon, I opted to break that lengthiness down into a miniseries consisting of more manageable shorts. So from today, you can expect a new addition to Twisted Love every day for the next week.
Part 1 is already live, so be sure to check that out to see the first stage in Lucy's scheme.
---
Imgbox: https://imgbox.com/g/x1w5yuoPoj
Image gallery: https://www.boyspornpics.com/gallery/img682141-parker-shoves-his-cock-in.html