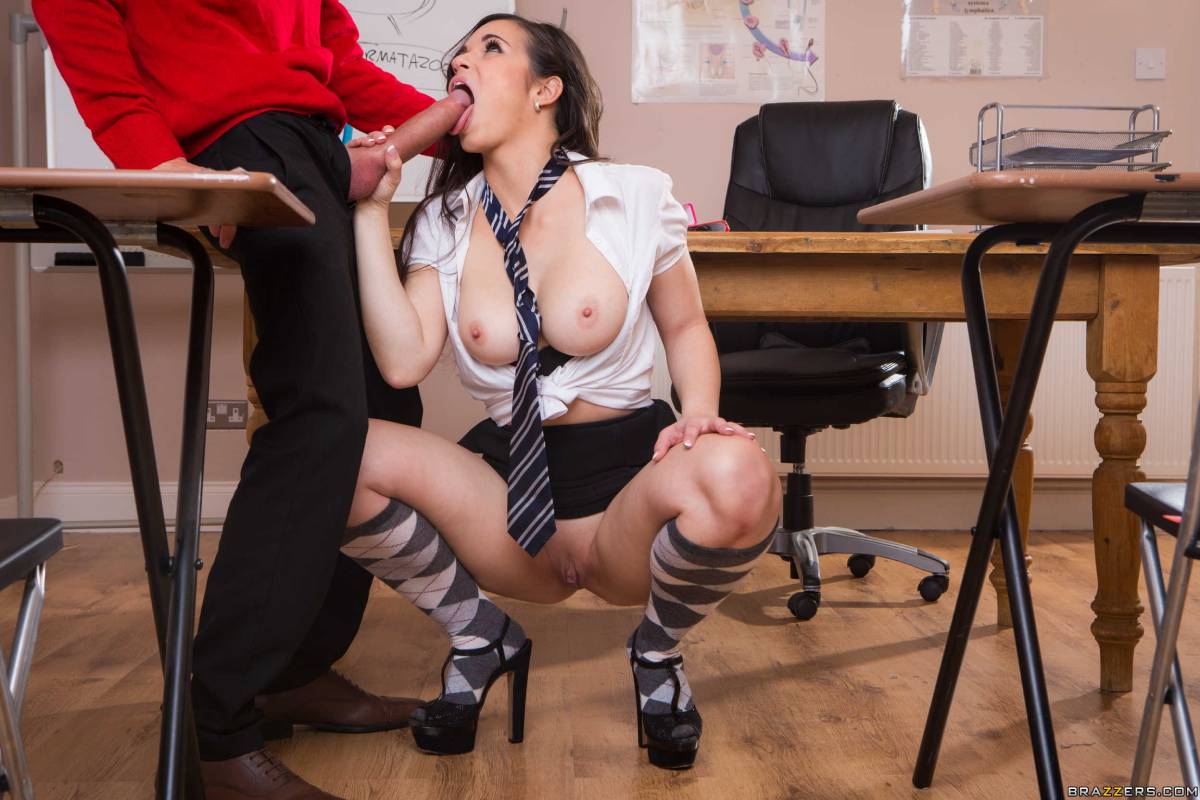 Who said smart girls couldn't be sluts too? Lydia had never understood why the two had to be mutually exclusive. All the vapid whores strutting around in their skimpy designer clothes, they were one thing, but how much more interesting would the world be if they were as intelligent as they were sexy?
True, mostsluts could wither wannabe women with a glance or cut down dim-witted men with their viperous tongue, while in the same sentence twirling the next man around their manicured finger, yet they all seemed to lack the vision that could take them to higher places. They craved sex more than power and remained oblivious to the fact that sex was power. With sex they could take anything they desired; with sex, they were unstoppable. If there truly were any keys to the kingdom, those keys were pussy, tits and dick-sucking lips.
From a young age Lydia had aspired to the kind of woman who could strip a man of his last penny and have him thank her for it. Her first memory of craving that kind of power had come from her aunt. The woman had always been well off, but that had not stopped her systematically wrecking the marriages of the richest men in the city and leeching them dry before moving on to the next hapless victim. Her aunt had known her prey so well, had understood their lust for her so deeply, that she could have a man grovelling at her feet scarcely minutes after crossing his path. It was the first time Lydia had seen a woman who was both smart and slutty, and from then on all she had wanted was to follow in her aunt's footsteps.
The primary hitch in Lydia's plan was that she was only half the equation. Ferociously smart as she was, she had not inherited her aunt's mesmerising good looks. Instead she had been saddled with a combination of her father's buck teeth and severe acne, and her mother's greasy hair and dumpy stature. Throughout her formative years she had struggled to deal with the torture of being trapped in such a loathsome body even as the slut within her was desperate to get out. She found she understood what it must be like to be trans given that she knew herself to be one person, yet she had been born in completely the wrong body.
Nevertheless, Lydia had set her mind on reaching her true potential and showing the world the ruthless bitch she really was, and, like all sluts, she would not rest until she had what she wanted.
When she finally matured to an appropriate age it had been almost anticlimactically easy to get her hands on a batch of the Formula. The transformation after drinking it had been more erotic than she could have ever imagined, and her own horny moans had set her new pussy dripping before she had even fully transformed.
Once the Formula had run its course there was no recognising her. Gone was the dumpy, buck-toothed nerd, replaced by a lithe, dazzling bombshell with the figure of a goddess. More importantly, however, for the first time in her life the woman she saw in the mirror matched the woman inside. The keys to the kingdom were hers, the withering stare and vicious tongue too. At last she was no longer the victim of the slutty bullies, she was their nightmare: a whore who could humiliate them in both body and mind.
Fuelled by her newfound perfection, she had quickly set to work carving a path for herself. Take Mr. Tanner, for example. Not so long ago she had earned As in his classes through hard work and dedication; now she prefers to earn them through dedicating herself to his satisfaction and having something hard to work. At first Mr. Tanner was hesitant to satisfy her slutty schemes, but in the end he never had a hope of standing up to her dominating will. Anything Lydia wanted she could take it, and better still she enjoyed nothing more than corrupting the men she needed to in order to achieve her goals. Mr. Tanner is now happy to obey Lydia's every command, which is no surprise given that she is more than willing to use every asset at her disposal.
Still, he is just the first of many. Soon Lydia will take the world by storm, relentlessly fucking her way to the top and mercilessly humiliating anybody foolish enough to get in her way. Smart girls can't be sluts – really? Says who?
---
Thanks for reading!
Here's a cheeky little nerd-to-slut story to start off your March, I hope you enjoyed it! The models included are Nekane Sweet and Chris Diamond. Both are pretty unfamiliar to me, particularly Sweet, but as always I implore you to check out their work if you enjoyed this since this story wouldn't be possible without them. I for one thought the scene these images are from was supremely hot, and I'm certain both Sweet's and Diamond's respective works are equally as thrilling.
I'm currently gearing up for next month's releases. If you weren't here last year, all my releases in April are focused on gay and trans content for a little 'Gaypril' event I like to do. Looking forward to getting them out to everyone because there are some really hot pieces among them.
I would love to hear your thoughts on my work, so please leave me a comment!
Keep up to date with new releases by following me elsewhere:
Twitter: @Fetish_Fantasy_
---
Imgbox: https://imgbox.com/g/0n2AngjHnk
Image gallery: http://pics.vc/watch?g=ec411b9bfb8302acc31f4d2977a0adca&off=0