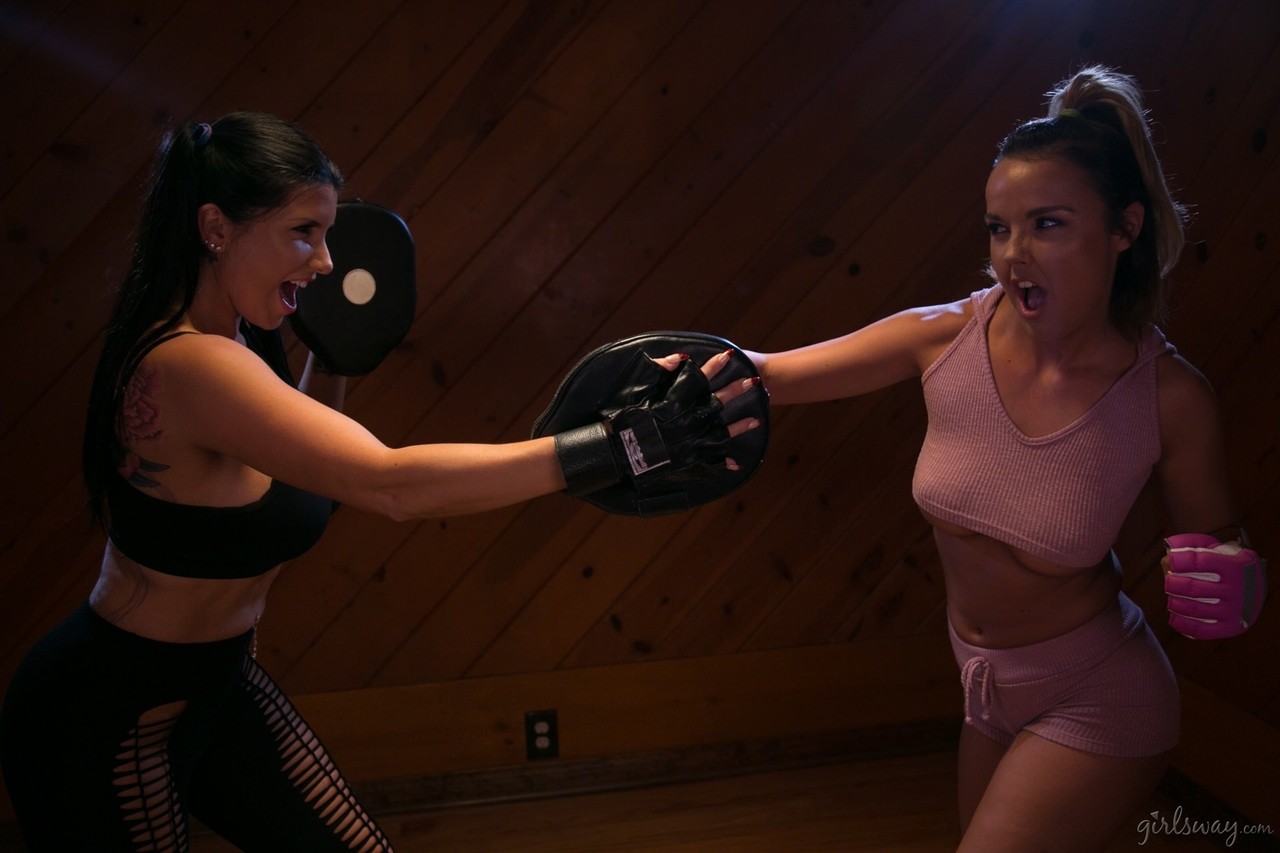 Swinging at the boxing pad his trainer was holding out Dylan barely even saw what hit him. The writhing wave of magic blasted through the room with such speed it was gone in a bright purple flash and had ripped through both their bodies before they even realised what was happening. Shorting out the lights as it blazed through the room like purple fire, it left the room dim but for the shafts of sunshine cutting through the skylight above. The effect on the two men was instantaneous and as Dylan's punch struck the pad he cried out and stumbled backwards, suddenly faced by a buxom, tattooed woman with a cutting stare in place of his middle-aged boxing instructor.
His mind was racing but to compound his confusion individual thoughts were suddenly difficult to grasp. How had he got here? Where was he? What was that weight on his chest? Though not impossible it took him some time to answer each question, his thoughts sluggish as though he was wading through tar to claim them.
He had driven here, the keys to his car nestled snugly in his rucksack in his locker. He was at the gym, the same place he always came this time of day. The weight was his tits.
TITS!
For the second time Dylan screamed, grabbing at his heavy breasts to ensure they were real. Convinced they were he frantically groped the rest of his body – fat ass, thick thighs, hairless arms and legs, long dark hair brushing against his cheeks. He was a woman! A practically naked one at that; his fondling fingers had unintentionally popped his soft tits from the pink hooded crop top he found himself wearing, though there had been an ample helping of underboob on show to start with, and he shuddered as the tight pink shorts rubbed against his bare pussy underneath. Even his boxing gloves were vibrant pink.
The loss of his cock felt foreign and uncomfortable, especially with the replacement starting to drip. Still, with each passing second something new was creeping into his thoughts, something naughty and horny and corruptive. It took him a moment to realise whatever had transformed his body was now transforming his mind, infecting his thoughts like an erotic virus. Trying hysterically to maintain his sense of self, he snatched at memories drifting through his mind like dandelion seeds. But each memory he grasped crumbled into dust and was forgotten.
There was not much of Dylan left when he glanced up at the other woman in the room. Whatever was burning through his mind had consumed her far more quickly. She stood in tight black sportswear groping her figure with soft moans, the flesh of her tits bulging between her fingers and the wet suckle of her pussy gnawing on her agile fingers sending shivers through his body.
Somewhere in the back of his mind, Dylan thought the woman had been someone else not so long ago. His instructor, or a man, or maybe both. But that was silly – men couldn't transform into women, could they?
She giggled girlishly. The noise dragged the other woman from her self-stimulation and she fixed the girl in pink with a fiery glare. Stalking over to her, the woman tore her crop top clean in two with one sharp rip before slipping her hand into her shorts and sinking three fingers into the girl's saturated pussy.
Catalysed by the sensation, the magical corruption obliterated the last shard of Dylan, and in his place Dillion let out a long, guttural moan. Their corruption complete, the blanket of confusion lifted returning clarity to their horny minds. Dillion was training to be a hooker and her instructor was widely regarded as the strictest yet finest trainer in the country. Unfortunately, Dillion had not been keeping up with her masturbation regime and her instructor was all too ready to assist her in making up for lost time…
---
Thanks for reading!
Just a little update to my Out of the Bottle story. As I said I'll be adding short stories like this to it over time and I didn't want you to have to wait ages for the first one. They'll be coming out every now and then but won't be super regular.
Also, definitely check out the models in this piece. Dillion Harper is insanely hot and you can find her work here: https://www.pornhub.com/pornstar/dillion-harper as is Romi Rain, whose profile you can find here: https://www.pornhub.com/pornstar/romi-rain.
I would love to hear your thoughts on my work, so please leave me a comment!
Keep up to date with new releases by following me elsewhere:
Twitter: @Fetish_Fantasy_
Tumblr: fetishesandfantasiesworld
---
Images: https://images.pornpics.com/1280/201811/27/5923690/5923690_009_c771.jpg
https://images.pornpics.com/1280/201811/27/5923690/5923690_056_2d95.jpg
Image Set: https://www.pornpics.com/galleries/sparring-partners-dillion-harper-romi-rain-break-for-pussy-licking-at-gym/