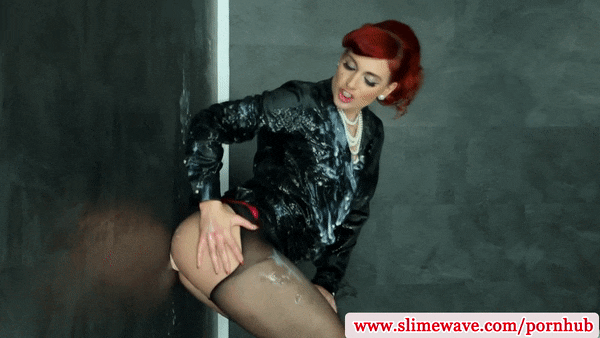 Amanda loved her new job. She was so much happier now that she spent her days maintaining the moral of the office men, instead of sitting in her office ordering them all around. And if the copious quantities of cum that dripped from her silk shirt were any indication, office moral must have been at an all-time high.
Only a month ago she had been the CEO of one of the most prestigious banking firms in the country, a role that had taken her years of hard work and dedication to reach, and that she was immensely proud of holding. In an office populated exclusively by men, she had fought her way up to her current position facing blockades at every turn, and barrelled up through the jealousy and disdain of her testosterone-fuelled counterparts to prove herself worthy of one of the highest positions of power in the Western world. A month in, and she had stood her ground against all of the envious office workers to establish herself as a force to be reckoned with. Towards the end of her month-long tenure as CEO she had begun to feel as though she was truly gaining the respect of her staff. Of course now she realised that their mellow nature had in fact been a direct result of their collective plan nearing fruition.
All it had taken was one attachment to a solitary email, and Amanda's time as CEO was at an end. The hypnotic video had flared into life as soon as she had opened the attachment, and in a matter of minutes it had rewritten her completely. She still remembered her former self of course, but the new Amanda couldn't even begin to understand why she had ever wanted to be the boss. All the back-stabbing, all the spreadsheets, all the silly, boring meetings with dusty old men who rambled on about percentages and competition. Ugh, she thought, so dull. No, Amanda was much happier as the office cum dump.
Just like before, she came into work bright and early every morning. Instead of going to her office, however, she stood beside the door to the lift. Removing her skirt, she would impale herself upon the large dildo mounted to the wall and pound up against it, groping her ample tits and panting happily as her huge ass slap-slap-slapped against the marble wall. Moaning and running manicured fingers through her dyed red hair, she would wait patiently for the men of the office to arrive.
Mr. Saxon was usually the first, having replaced her as CEO after he had sent her that fateful email. Most days, he jerked himself off watching her and came all over her silk shirt, but if she was really lucky, he would let her suck him off before disappearing into his office to make all those important phone calls Amanda now hated the thought of. As each man arrived, they too would jerk off over her shirt, her face, her waiting open mouth. Until lunchtime she would remain there, the rhythmic slap of her ass pounding out a beat for the men to work to, before she would head into the middle of the room, bend over and present her ass to the waiting gaggle of men. Eagerly, they would fuck her hard in her tight little ass before heading off to eat, and once they came back she would spend the remainder of her day moving from desk to desk, slipping under each one and swallowing one hot load after another.
The final stop of the day was Mr. Saxon's office. As the boss, he was the only man allowed to fill her pussy, and she would ride him in his chair before bending over his desk or pressing herself against his window where he would spill his load inside her until she leaked. After that, she would head home, giddily ignoring the strange looks she got at her ruined clothes, to her little flat on the edge of the city. Since she was no longer CEO it was all she could afford, but she didn't really mind. As long as she was making the men happy, that was all she cared about. Still, the long nights could get a little lonely…
Amanda liked Fridays best, since that was the day she was allowed to wear nothing at all: as much as she loved her job, getting cum stains out of silk had proved to be more difficult than she had expected. Mr. Saxon had been kind enough to her suggestion that, starting next month, she could start wearing a bikini on other weekdays to help her with her dry-cleaning costs. She was so lucky to have such a caring boss.
As Amanda slammed herself down on the dildo over and again, her hands slid up her cum-dripping shirt to grope her tits. She had made an extra special effort today: her moans were louder, her make-up had been applied with extreme care, and she was going to make sure that she gave every man the most amazing blowjob he had ever experienced later on. Why? Well, when she visited Mr. Saxon later, she was going to ask him a very important question. 'Sir, can I come to live with you? I want you to knock me up.'
---
Thanks for reading!
Keep up to date with new releases by following me elsewhere:
Tumblr: fetishesandfantasiesworld
Twitter: @Fetish_Fantasy_
---